We consider ourselves one of the top removals in Sydney and Australia. We specialize in delivering high quality customer experiences. Sounds boring as, but it trully is.

Having clients enjoy our service is our way of doing things, being honest and reliable is our motto.
We are known for delivering highly above expectations and we really appreciate our competitors for making this easier everyday!

At this family, everything is done with our 3 top values: Be reliable, honest, and hardworker. You might also consider us extremely smart and handsome but that's on you!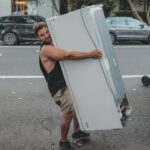 Esteban
Loves the customer satisfaction. Totally focussed in serve you, and make you happy! Bit of a showoff. Can lift a fridge on his own!
He also hates Eminem.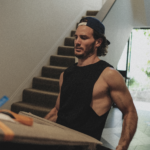 Jose
He used to work at Marriott, and has a crazy record of 55 reviews on tripadvisor with his name on it. He also hated his supervisor so decided to start his own business. Now Marriott is one of his clients.
Feel free to request a free quote!
From the East.
To all Sydney Metro & more!